We keep a close eye on performance in the housing market. The data provided in the industry every month by companies like Rightmove, Zoopla, and Savills helps us understand the trends, provides us insight, and means that when we provide a valuation it's based on not only our experience but data that supports our advice.
So what's been happening in the housing market in July?
Firstly, house prices. Nationwide has reported that house prices fell by 0.5% in July, with a 0.3% drop reported by Rightmove. Whilst that might suggest a cooling in the market, the fall overall has been caused by a drop in the top end of the market, typically the four-bedroom plus sector where a 0.8% drop has been reported. In real terms that represents an average drop of £4699. This could be caused by the tapering and end of the Stamp Duty holiday in September, where buyers can no longer make large savings.
In the mass housing market, however, house price growth remains strong. two bedroom, first-time buyers, and stepper three and four-bed properties remain scarce, with the resulting inflation in prices. Growth in this sector of the market sits at +0.6% for July, around £1328 on average, fuelled by continuing strong activity. The Stamp Duty holiday has had less impact on this sector of the market so its loss is having far less impact.
In June, there were 213,120 transactions, cooling slightly in July. Savills reports that it expects a slowing in August and a small spike in September. TwentyCi reports that July sales were still 23% above 2017-19 levels. The usual Summer slowdown doesn't appear to have taken place possible as people take holidays closer to home, and housing is higher up their agendas.
What does this housing market data mean if I'm selling my home?
With demand still high across the board, even at the top end of the market where prices have dropped in July, sellers can expect to sell quickly, and at a good price. That doesn't mean that pricing above the actual value is a good idea, but arranging a professional valuation and advice will give you the answers that you need.
With such high demand you can expect to arrange more viewings than under normal circumstances, and there are numerous reports of potential buyers getting into bidding wars to secure their new homes.
Finally, Rightmove and other industry leaders are recommending that sellers sell first and then look to buy as the best way to secure your next property. That makes you as the buyer more attractive to a seller since you have already shored up your end of the chain.
There are, of course, many variables to consider, not least of which are local and regional variations, so speak to your local estate agents for advice and guidance and your valuation. And of course, listing your home for sale.
---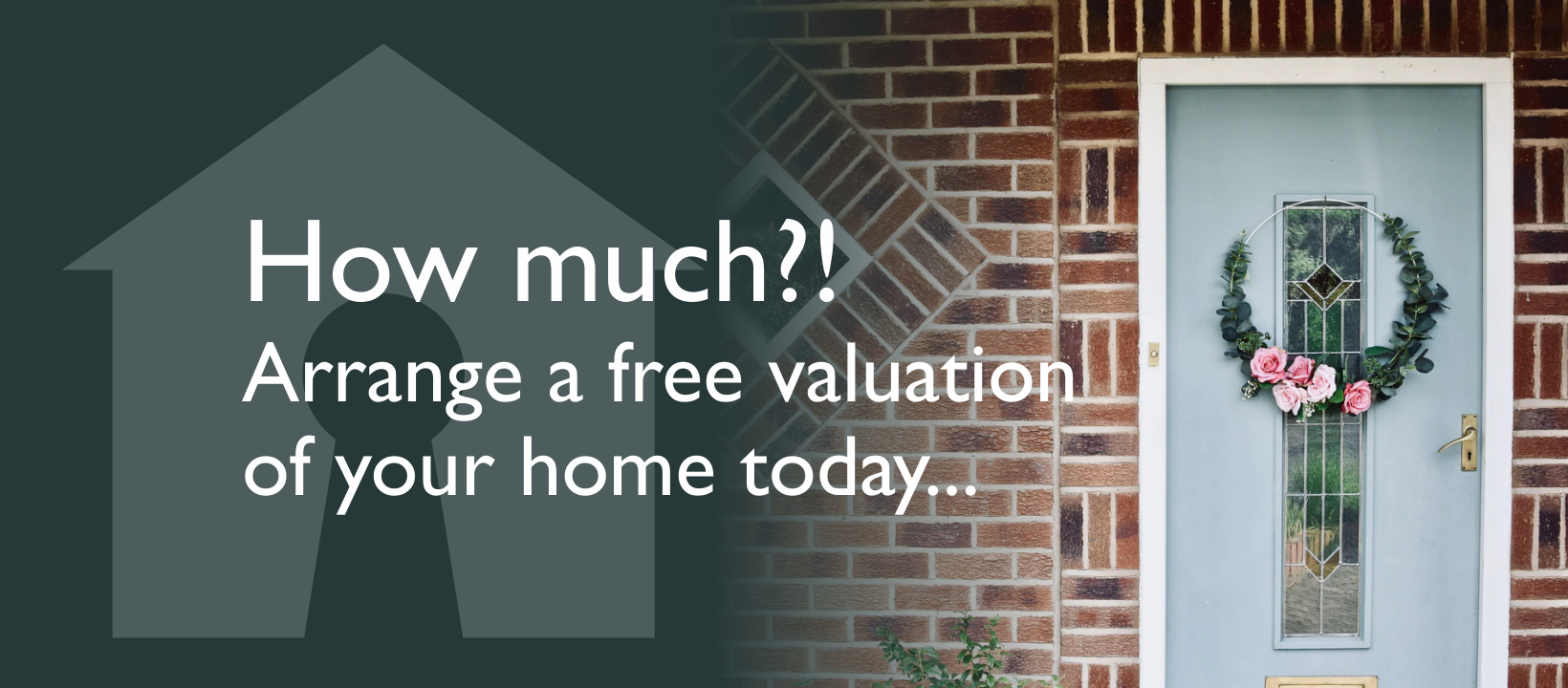 The team here at James Leigh Property Management, powered by Keller Williams, is here to help. As an independent estate agent, we have extensive knowledge of the local property market in both sales and lettings, and are here to help.
Arrange a free valuation with us today online for a guide, and get in touch to arrange a home visit for a complete appraisal, valuation and to take the next steps to successfully sell your home.
Contact us by calling 01206 584 484 or email us
---
What about house buyers?
The housing market is currently a seller's market, and that's not likely to change until well into 2022. So buyers face some challenges, not least of which is high demand coupled with low availability of property for sale. This is acute across all sectors of the market. Demand for flats is lower than houses, and demand for houses in the first-time buyer and stepper sectors of the market is particularly high.
So there is less availability of suitable property, and as a result, prices are high and rising. There are, of course, areas where house prices are lower whether in local pockets, or the North and Midlands, but it may not be feasible for many people to relocate.
But there are things that you can do to make yourself more attractive to a buyer if you are competing for a property:
If you're selling your home, sell first and buy second. That means that your commitment is clear, and your end of the chain is active.
Make yourself an attractive proposition. Spend some time preparing for your mortgage application- you could have one agreed upon in principle. Be sympathetic to the seller's timeline. If they're ready to move quickly, do what you can to accommodate that. have your legal team ready. Have your conveyancer at the ready to act for you. If they're going to take a few months, decide whether you can be accomodating there too. There may be other things unique to your seller to consider, so be sure to communicate well. Remember. People buy from people.
Take advice from the estate agent on reasonable offers. If you really want the property you might have to negotiate, or even compete with other buyers, so make sure that your offers are not only affordable for you but attractive to your seller.
---
What's next for the housing market?
The housing market will continue to grow for the remainder of 2021, with Savills forecasting 9.0% growth by the end of the year. Continued demand and limited supply will continue this growth curve, but towards the end of the year there will be a slowing in transactions, although they will still be some 35% higher than in comparable "normal" years.
But moving into 2022 the picture should begin to steady, Savills estimates, with an expected rise in interest rates in the way. Mortgage affordability limits that were introduced by regulators have become embedded and will affect high loan-to-value mortgages. Together these factors are expected to slow house price inflation between 2022-2025 to around 11-12%, Savills reports.
So the picture will stabilise in the coming months, and although the housing market will continue to see house price inflation, the factors affecting it will limit its impact on the market for the next three years.
But this doesn't mean that you should wait to buy or sell your home. House prices will continue to rise, albeit at a slower rate, but rise nonetheless. People with equity in an existing property will be able to take advantage of low loan to value rates, or trade-up, while first-time buyers and steppers should be mindful of interest rate rises on the horizon and consider affordability now and later on.
---
To speak to a member of our team about any aspect of our housing market updates, for advice and guidance, and to arrange a valuation and get your property on the market, call us on 01206 584484 or email us